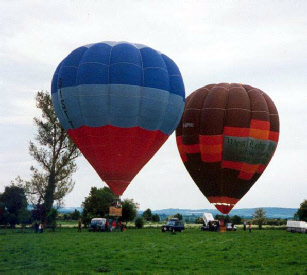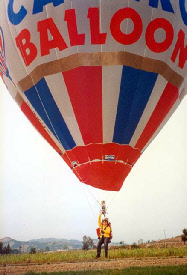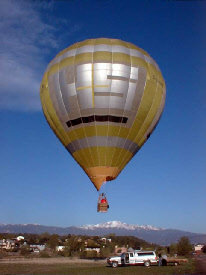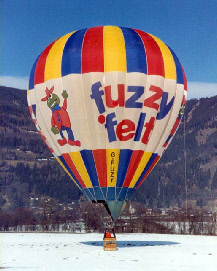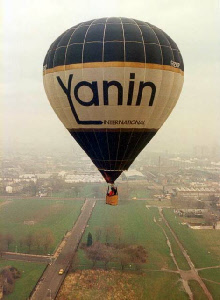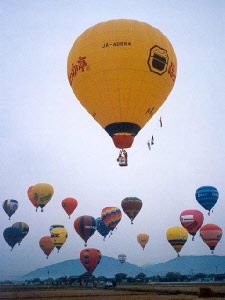 Here are a few of the balloons that I have flown over the years as a balloon pilot. G-BPVU is the first balloon I ever flew in as a passenger and I also had my first training flight as a Pilot Under Training (PUT) in this balloon. G-ISTT was the second balloon I flew as a PUT.

G-BRCJ is a cloud hopper (1 man balloon) and this was my first ever time flying one - in Albania of all places. G-DYNG is the balloon I first flew in America. G-FUZY is one of two balloons that advertised "Fuzzy Felt" the other one I flew is G-FELT.
G-OZUP was owned by Derek Belton. Derek helped me with my flying training and this balloon was named after his company.
JA-A0684 is a Japanese registered balloon and I flew this one after David Bareford had used it to win the world championships in Saga in 1997.